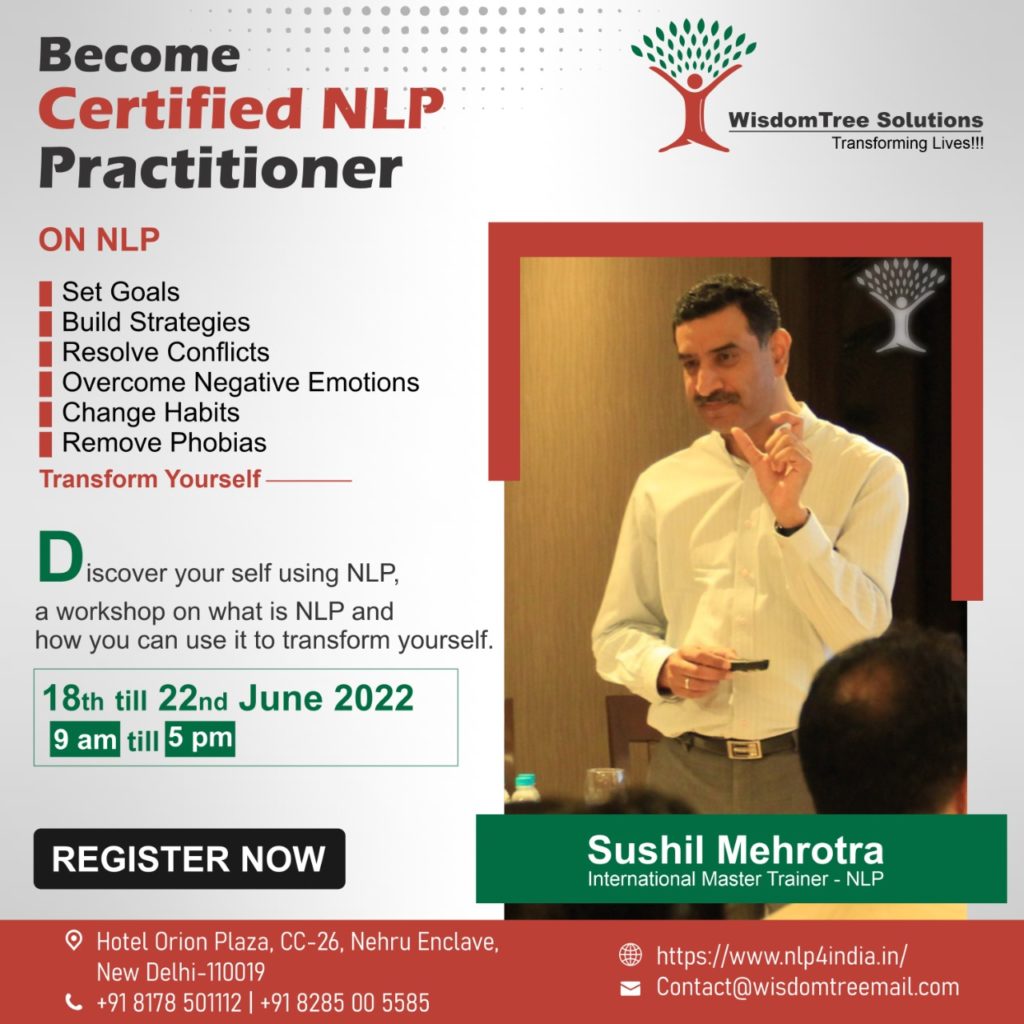 Neuro-Linguistic Programming, Emotional Intelligence, Situational
Sushil has over 37 years of experience in managing business and helping people achieve their dreams. He has been Training head for several organizations like Ricoh, Canon and vCustomer apart from managing regional service for Xerox and heading Market Engineering Division for Canon (India).
GET ONE-ON-ONE COACHING FROM SUSHIL MEHROTRA FOR FREE
When you register for the NLP Master Practitioner Certification.
Limited Registration for up to Five participants! 
Hurry up!